Annual Congress on
Mental Health
Paris, France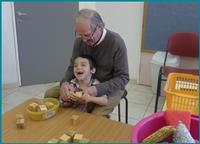 Walter Solomon
The Waldon Approach, Israel
Biography
Walter Solomon is a parent, author, practitioner and trainer. He is the director of the Waldon Center and two peer-reviews have appeared recently on his work.You can find a fuller explanation of this therapy in Walter's book Autism and Understanding – The Waldon Approach to Child Development (not only for Autism): (SAGE 2012). A review of Walter's book was also published in JADD, the leading international journal on Autism and Development Disorders.
This case report on the Waldon Approach is about an older woman; however, it is interesting that there were clear benefits even for her, and no other therapies were in use for her before, during or after the treatment period.
In addition, Walter has trained therapists at centres in Milan, Berlin and Rome and will be giving a workshop in Copenhagen next month. So far, all the centres where he has run workshops have adopted The Waldon Approach as an integral part of their regular practice.In May 2016, Walter gave a workshop at the Young Child Conference in New York and he has been invited back to present a paper at the upcoming 2017 Conference on Thursday May 4th at 14.00.
Please contact Walter to learn how we can help you to help your child's development.
Abstract
Abstract : The Movement Perspective is the Foundation for The Waldon Approach - A Sensory-Motor Intervention for Children with ASD